LIPOLYSES - LIPOTHERAPY
Lipotherapy is a method of localized fat reduction recently applied in America and Europe very often and growing more and more popular every day. Many scientific sources stress that this method must be applied only by a specialist doctor qualified in the sphere.
What is Lipotherapy?
Lipotherapy (also known as lipolyses and lipodissolve) is a method of localized fat reduction in facial and body areas. The most important characteristic of lipotherapy is that it reduces fat without any surgical intervention. In lipotherapy Phosphatidylcholine received from Soya lecithin is used. For a long time this substance has been used in medicine to decrease cholesterol and dissolve vessel fat plaques, and now it is applied with aesthetic purposes as well. Phosphatidylcholine injections increase the membrane patency of lipid cells which completely destroys localized fat in some cases and enables faster fat excretion in the other cases. Due to the changes in cell membranes and fat dissolving the result of this procedure can be compared to the liposuction effect. LPG massaging method helps fasten and master the shaping procedure.
What is lipotherapy aimed at?
Lipotherapy is used to treat the disorders caused by excess weight, cellulite, gynecomasty, lipomas and fat localized around the eyes, to correct baggy lower eyelids and double chins. Besides, it is used to correct shape after a surgical liposuction. This method is especially effective in "orange peel" removal. But lipotherapy injections should not be considered a magic medicine for loosing weight. This method is effective only in regional fat burn and in combination with a diet or physical exercises.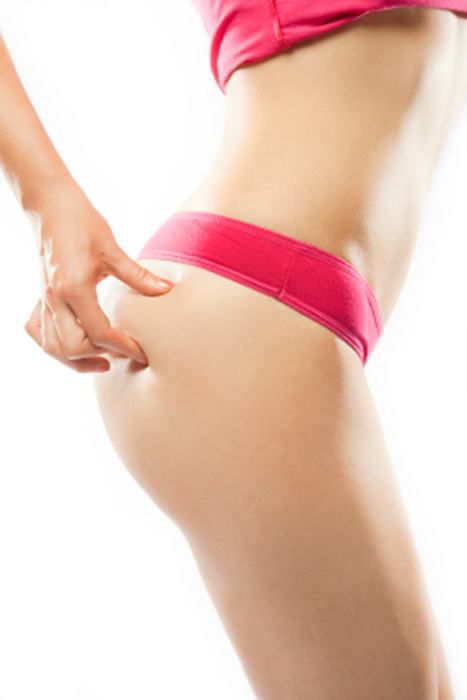 What are the application areas of lipotherapy?
It is applied to eliminate regional localized fat in the areas of the body such as, double chins, under the eyes, arms, belly, waist, buttocks, thighs and legs. The results are long lasting when supported by a balanced nutrient budget and physical exercises.
What are the side effects of lipotherapy?
It has no significant side effect. Several hours after the procedure there can be a sensation of slight burning, sensitivity and sometimes bruising in the area where it was applied. These side effects disappear in a couple of days. It has no other effect on the body.
How many sessions should be applied?
On the average a course consists of 3-6 sessions depending on the problem of the patient and the medicine dose.
The results of the first session will show up only 2-3 weeks later but the process of fat dissolving lasts much longer.
What else shall be taken into account?
If a patient wants to loose weight it is necessary to keep a healthy diet because lipotherapy is not applied to provide a weight loss but to reduce and eliminate regionally localized fat.